Welcome
Welcome to Assembler Data Cabling Ltd, with over 15 years experience in the cabling industry we can offer varied and high standards of installation for data, voice and fibre cabling, and also wireless and IP camera networks. Our customers include Car manufacturers, Rail companies, the Health Industry and many more.
Security for Peace of Mind
Environmental monitoring solutions for your critical assets, and rack security, using I-Box and Net-Botz appliances. Keep an eye on your assets at all times using the latest IP digital cameras from Mobotix and get global management alerts 24/7.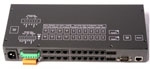 Hawk-i2 is a web and html based scalable environmental monitoring and management device allowing users to monitor the micro-environment of the rack enclosure or small computer rooms with a single device.
Telephony
Whether you need a single telephone extension installed or re–located, or require a complete system for a new building or an office move, we can supply a high–performance, and cost–effective structured cabling solution to meet your telephony needs.
With Cisco IP Telephony a converged voice and data network could save you money by reducing set-up and maintenance costs.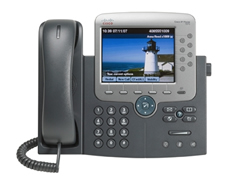 Cable Installations, Termination & Testing.
High quality installations, using high quality components, for data, voice and fibre. Our own trained engineers will ensure that all installations run smoothly from the first consultation, through the install, termination, testing and the customer satisfied handover. Warranted systems can be provided from Cat5E to 7A with the Siemon product range and others.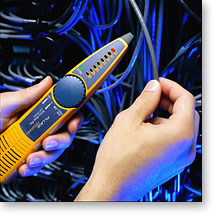 Network Cabling.
We make a point of understanding your business and how it operates. This enables us to develop and install a cost–effective, flexible system that will expand in line with your business needs.
Cabling installations are carried out to the highest standards, and our experienced on–site engineering team ensures that the entire installation is fully tested using Fluke technology on completion before it is signed off. All our work can be certified and we can provide an after–sales contract. Dedicated engineers are appointed to each account, so that you always deal with a contact who is fully informed about your site and your installation.
Digital Surveillance(CCTV).
The MOBOTIX IP-digital surveillance camera is world renowned for its image quality. This Mobotix camera is in great demand because of its technical specification and cost effectiveness when compared with traditional CCTV offerings. An initial design criteria which said 'No moving parts' within the camera, has resulted in a system that requires virtually no maintenance. IP Surveillance systems allow the possibility of viewing real-time camera images securely over the internet, and with this even small companies can create their own property surveillance.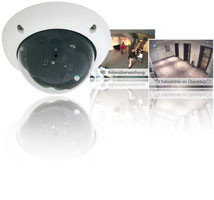 Support
Assembler can provide ongoing support for the customer. This support includes a Managed Services layer for Moves Adds and Changes (MAC's) based on operational requirements.
Want Advice?
Speak with one of our engineers because with all our experience we should have all the answers. Get the best options from the experts and ensure that you get a seamless network rather than a bolted together one.