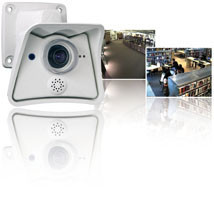 Mobotix
The MOBOTIX IP-camera is the first and only weatherproof network camera to date with an integrated recorder function, video management system, video sensors and audio. The free scalability of the number of cameras, storage capacity and data connections (IDSN, DSL, Ethernet, WLAN, GSM, copper, fibre optics) ensures system flexibility, low cost of system expansion and safe investment protection. The MOBOTIX IP cameras feature internal as well as external recording. Any standard file server (Linux, Windows) can be used for external storage. The camera manages the entire database without requiring any additional software. The entire recording, FTP and e-mail functions can be either time or event-controlled. Should you want to simultaneously display multiple cameras on the PC or a monitor wall with a high image rate, a control station software (MxPEG Viewer) is also available free of charge. Alarms can be signalled via e-mail, SMS or telephone call or even via a PDA. Talkback over IP and telephone is already integrated. Despite the wide range of functions available, the camera is as easy to connect as a network printer. Power is supplied via the data cable or a solar panel with a buffer battery.
Digital Surveillance (CCTV)
The MOBOTIX IP-digital surveillance camera is world renowned for it's image quality. This Mobotix camera is in great demand because of it's technical specification and cost effectiveness when compared with traditional CCTV offerings. An initial design criteria, which said 'No moving parts' within the camera, has resulted in a system that requires virtually no maintenance.IP Surveillance systems allow the possibility of viewing real-time camera images securely over the internet and with this even small companies can create their own property surveillance.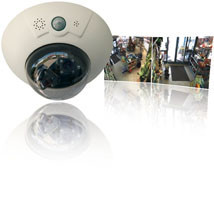 Network Cabling
We make a point of understanding your business and how it operates. This enables us to develop and install a cost–effective, flexible system that will expand in line with your business needs.
Cabling installations are carried out to the highest standards, and our experienced on–site engineering team ensures that the entire installation is fully tested using Fluke technology as it is completed and signed off. All our work can be certified and we can provide an after–sales contract. Dedicated engineers are appointed to each account, so that you always deal with a contact who is fully informed about your site and your installation.
Mx Control Centre (Free Software)
Free professional software is included with all the cameras.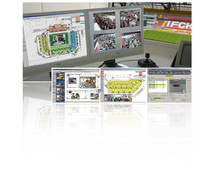 • Professional control centre software, incl. alarm management
• High performance with 30 smooth video streams
• Synchronized event search for multiple cameras
• Image post-processing (contrast, zoom, distortion corr.)
• Supports integration of analog & digital PTZ cameras
• Simultaneous recording, live video and playback
• Auto-alerting by remote cameras
• Layout editor for floor plans
Hemispheric Q22
A discreet camera which gives complete room monitoring.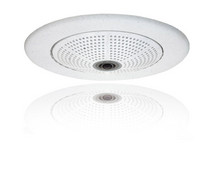 • Hemispheric 360° all-round view for complete room monitoring
• Complete panorama view, ideal for access control
• Simultaneous Quad-display of all four room corners
• Digital continuous pan, tilt and zoom
• Robust and maintenance-free, without mechanically moving parts
• Alarm function, speaker and microphone integrated
• Perfect design with low installation height, compatible with all D22 accessories
• Internal DVR (16 GB), recording without network load
ILLUMINATION
Designed for CCTV/Surveillance. All Raytec RAYMAX and RAYLUX illuminators use the latest surface mount LED technology to deliver more light on scene to provide better pictures. All Raytec illuminators are high efficiency which means they provide savings on running and maintenance costs compared to # traditional bulb based illuminators. Raytec illuminators are vandal resistant as standard and covered with a world leading 5 year warranty.
For further information please go to our Illumination section here.