Fibre Optic Cabling
We at Assembler have our own engineers who can install, terminate and test a comprehensive range of fibre optic cables in all kinds of environments. We can specify the best and most economical option of cable from an extensive range available in OM1/OM2/OM3/OS1 specification. Some examples are listed below.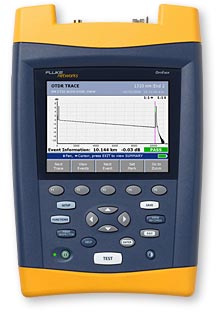 Loose Tube Fibre (Int/Ext)
These cables are constructed around a silica gel filled tube containing up to 24 colour coded 250um buffered 62.5/125 or 50/125 Multimode or Singlemode fibres. The tube is with aramid strength members and a flame retardant and low smoke halogen free, outer sheath.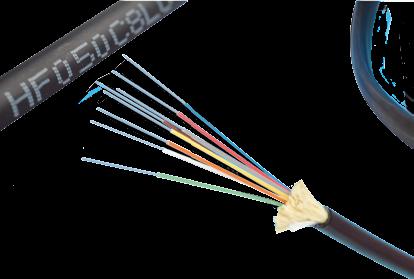 Loose Tube Fibre – Single Sheath Rodent Protected CST Armoured.
A loose tube corrugated steel tape cable with up to 24 fibres packed in aramid strength elements. The steel tape and low smoke zero halogen rodent protected sheath completes the design of this popular and hardy cable option. A steel wired armoured (SWA) version of this cable is also produced which is suitable for direct burial in the most demanding installations.
Specialty Cables
We can supply and install various other types of cables specific to your needs, these range from Composite cables (Various fibre types in the same cable), Military Cables (Deployed & retrieved in the field), Non-Metallic Armour & Special sheathing (resistance to chemicals etc).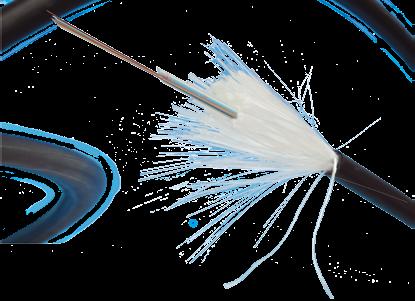 Network Cabling.
We are able to combine all your cabling needs, fibre, data and voice in a single installation and with the flexibility of combining CCTV and Wireless networks.
Cabling installations are carried out to the highest standards, and our experienced on–site engineering team ensures that the entire installation is fully tested using Fluke technology before it is completed and signed off. All our work can be certified and we can provide an after–sales contract. Dedicated engineers are appointed to each account, so that you always deal with a contact who is fully informed about your site and your installation.
What is fibre?
Optical fibre or fibre optics is defined as a transport media. Fibre is a technology where information is transmitted by pulses of light across glass or plastic wire or fibre. Optical fibre uses light pulses to transfer information from one end of a section of fibre to the other. However, optical fibre is not ordinary glass or plastic.
The material used in optical fibre is extremely pure so that light can travel down the fibre relatively unimpeded. Optical fibre can support 100 times the bandwidth of copper cabling and can run thousands of times the distance before the need for an amplifier. Virtually immune to electromagnetic interference (EMI), optical fibre represents the next step for high-bandwidth scalable connectivity. Fibre optical cable has three main components: the core, cladding, and primary coating.
• The core is the centre portion of the fibre optical cable. Light travels along the core of the fibre. The size of the core determines how light travels within the fibre. The smaller the core, the fewer paths or modes light waves can travel within it.
• The cladding surrounds the core and helps contain the light within the core. The cladding accomplishes its task by using a high refractive index.
• The primary coating on the cladding acts as protection as well as shielding.
Why fibre?
Fibre optics is nothing new to the world of networking. What is new are the ways in which fibre is being used to provide services and revenue for all of the customers who use it. The limit on how much bandwidth or data can be carried across a copper line can become a bottleneck for enterprise access and revenue. The bottleneck oftentimes appears in the metropolitan area network. Low bandwidth access speeds and/or very expensive high bandwidth speeds present problems for individual users and enterprise customers alike. Limited to T1 speeds (1.544 Mbps) or T1 multiples like T3, most enterprise customers and individuals are languishing in the success of e-commerce and on-line access. With the current technologies employed in the metropolitan networks today, additional bandwidth is expensive, if available at all. Optical fibre offers bandwidth—lots of it. Combined with technologies like Wavelength Division Multiplexing (WDM), bandwidth availability can grow exponentially with optical fibre. With the potential to exponentially grow bandwidth and thereby revenue, optical fibre is worth learning a bit about.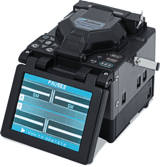 Multimode and Single-mode fibre
There are two basic types of fibre: Multimode and Single-mode. Multimode fibre has a larger core and therefore supports multiple light wave paths. Multimode fibre was the first type of fibre used for data networks and is usually abbreviated with the letters MMF. There are two diameters used with multimode fibre—62.5 micron and 50 micron. Both types have a 125-micron cladding. Multimode fibre is used for distances of typically less than 2 km because, with the support of multiple paths or modes, there is a greater chance that some light travelling down a certain path will arrive later than light travelling directly down the centre of the core, causing the remote end to see fading in the light signal. Single-mode fibre (SMF) has a core that supports one path or mode by which light may travel. The core of an SMF is much smaller than the core of an MMF—8.3 or 7.1 microns versus 62.5 or 50 nm. 125 micron cladding surrounds both SMF cores. Lasers are the required light source for SMF, which means that although the cost of SMF is frequently less than that of MMF, the cost of the light source (laser) makes SMF installations cost-prohibitive for short distances. However, single-mode fibre can send high bit rate signals over long distances—beyond 2 km.