Security for Peace of Mind
Environmental monitoring solutions for your critical assets and rack security, using I-Box and Net-Botz appliances.
Keep an eye on your assets at all times using the latest IP digital cameras from Mobotix and get global management alerts 24/7.
Axxess Identification
Axxess Identification design, manufacture and supply high quality security products including access control, photo identification, environmental and remote site monitoring to distributors and OEM's worldwide.
From single standalone door entry to large integrated multi-site systems, we can provide a solution to meet all your requirements.
I-Box
The i-BOX provides true RFID access control security, intrusion,environmental monitoring and remote-site monitoring within a single small boxed solution.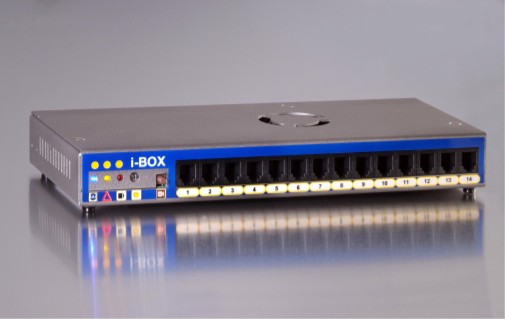 The i-BOX provides IP based integrated access control and environmental monitoring.
AX Series Access Control Product
From the single standalone AX50 to the 256 door AX200 the right access control product is available.
The AX50 access control kit is a compact, standalone single door controller supplied with a proximity reader with keypad, controller and cards or keyfobs.
Presenting the wireless smart card within 10cm (4") of the slimline reader or entering the individual PINcode, automatically verifies the unique code and opens the door if access is allowed for the individual.
The mullion-style reader is weather-proof, easy to install and fixed with the security screws supplied, allowing installation even in the toughest environments.
The program card included, prevents unauthorised system changes - cards can easily be added and deleted using the built-in keypad.
The AX200 is an Ethernet based (TCP/IP) high speed controller. Two AX100 intelligent door interfaces can be connected to each AX200 - with its modular design, the system can be expanded up to 256 doors with 16,000 cardholders.
The PC software included automatically detects the jumper-less controllers.
The extremely small controllers can easily be fitted local to the door and allows connection to existing local and wide area networks using low-cost standard CAT5 cabling. This provides an economical way to control doors requiring long cable runs or for remote offices and sites without the need for costly dial-up modems or cabling.
View the full range of Access Control Products via the link!
NetBotz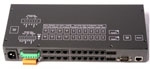 Hawk-i2 is a web- and html-based scalable environmental monitoring and management device allowing users to monitor the micro-environment of the rack enclosure or small computer rooms with a single device.
Digital Surveillance(CCTV)
The MOBOTIX IP-digital surveillance camera is world renowned for its image quality. This Mobotix camera is in great demand because of its technical specification and cost effectiveness when compared with traditional CCTV offerings. An initial design criteria which said 'No moving parts' within the camera, has resulted in a system that requires virtually no maintenance. IP Surveillance systems allow the possibility of viewing real-time camera images securely over the internet, and with this even small companies can create their own property surveillance.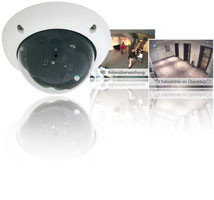 Want Advice?
Speak with one of our engineers because with all our experience we should have all the answers. Get the best options from the experts and ensure that you get a seamless network rather than a bolted together one.